About Seikei : Introduction to Kichijoji
Introduction to Kichijoji
A town where you can find fashionable shops, traditional culture and even a zoo
Kichijoji – a town in which the students of Seikei University spend four years
Even though it is located close to downtown Tokyo, only 20 minutes by train from Shinjuku and Shibuya, an abundance of nature still remains in Kichijoji. Inokashira Park, where the zoo is located, is a spot where you can enjoy the abundant nature of Musashino.
The Musashino area is known for having been home to many literary figures after the Meiji Era, and many historic sites remain in the area. Today, various stores including movie theatres, clubs, theaters, fashionable shops and cafes, and shops in business since shortly after the war era stand side by side, making the town a birthplace of culture and art.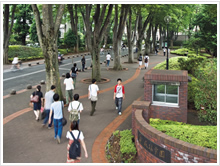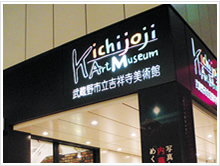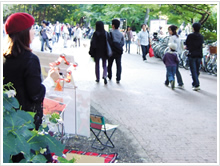 A town full of human warmth will be the field for learning
From Kichijoji Station, the campus of Seikei University is a 15 minute walk or 5 minute bus ride. When you visit the University, please expose yourself to the charm of the town. In this green town where you can truly feel human warmth, strong classic traditions and a cutting-edge culture co-exist. This environment is also somewhat akin to the homelike atmosphere of Seikei University. In addition, the town of Kichijoji is a field of learning for the students.