Introduction to CAPS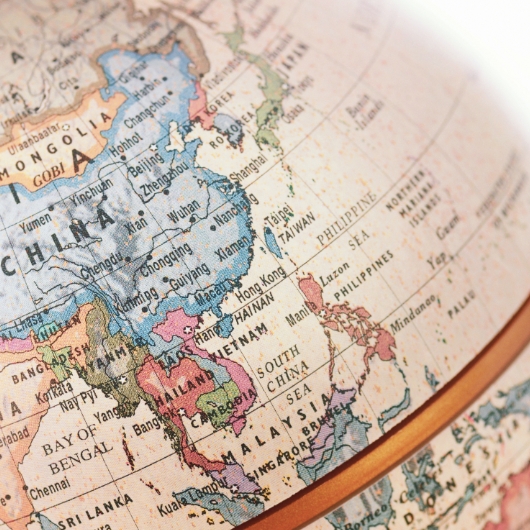 The Center for Asian and Pacific Studies (CAPS) was established in 1981 at Seikei University to promote academic research and communication between scholars in the Asia Pacific region. CAPS is operated by research and secretarial staffs appointed by the President of Seikei University. Members of the CAPS steering committee, who represent five faculties — Economics, Management, Science and Technology, Humanities, and Law — provide CAPS with approval/advice on the policies.
The Asia and Pacific Rim has received the growing attention of scholars and practitioners in policy-making and businesses because of the dynamic changes in politics, economies and societies. Due partly to rapid economic growth, environmental problems have also surfaced as a matter of public concern in the region. To meet the challenges of these changes,CAPS promotes research that incorporates an effective collaboration between scholars of different disciplines; economics, applied and natural sciences, sociology and political science. CAPS also encourages closer cooperation among experts of various countries.
Thus, CAPS aims to:
• promote research in social sciences and technological development which is relevant to the Asia and Pacific Rim region. • facilitate exchanges of experts in the above-stated fields of sciences of various countries in the region. • enhance dissemination of research and information through publication of the Review of Asian and Pacific Studies , Books and Discussion papers. • hold seminars by experts and create opportunities for them to give lectures for students so that interests can be stimulated in the above-described areas.
Message from the

Director

The Center for Asian and Pacific Studies (CAPS) was established in 1981 at Seikei University. At the time the world was divided into different camps; between the capitalist and communist worlds, the liberal and non-liberal countries, and the developed and developing countries. The term 'Asian and Pacific' was to overcome such divisions, and to enhance mutual communication and understanding of one another. The simple reason for mutual understanding was to live (and indeed survive) together as neighbours in the same region. For this commitment, CAPS has since promoted academic research and public engagement in such fields as science, technology, literature, music, economics, history, law, and political studies. I hope CAPS with its commitment will long be able to receive your kind understanding and support from you all.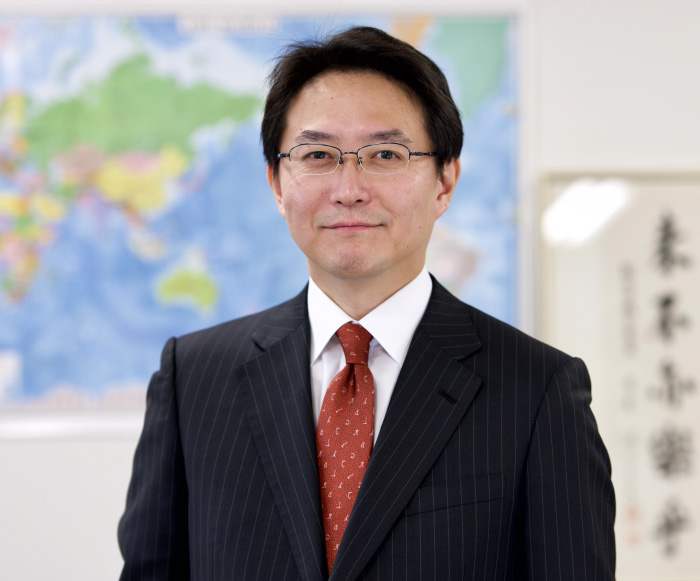 Activities
Projects
・ Research Projects
・ Pilot Projects
Publications
・ CAPS Book Series
・ Review of Asian and Pacific Studies / Call for Papers
・ CAPS Newsletter
Academic Exchange
・ Visiting Research Fellowship
Collecting studies on the Asia-Pacific region to serve the needs of researchers
Events
・ International symposia, conferences, seminars, and showing a variety of documentaries for the public, students and experts.
Major Activities
Conference/Symposium
◆

 International Conference – "The Future of Democracy in Asia and Europe "(March 1992)

◆

 Seikei University 50th Anniversary International Symposium – "Dreams and Dilemmas in the Asia-Pacific Region"(March 1999)

◆

 Seikei Forum – "Asian Women in the 21st Century"(June 2001)

◆

 Symposium – "Where is Japan Headed?-What Constitutes Japan's Conservatism?"(June 2007)

◆

 Forum – "Democracy and Nationalism in Asia and the West" (October 2008)

◆

 Symposium – "Democracy and Nationalism in Asia and the West" (March 2009)
(This symposium cosponsored by Faculty of Law and CAPS, Seikei University)

◆

 International Academic Conference – "History and Thought in East Asia "(September 2011)
(This conference cosponsored by the Japanese Conference for the Study of Political Thought (JCSPT), the Korean Society for Political Thought, and CAPS)

◆

 International Symposium – "Human Security in Northeast Asia
Future of Democracy and Community" (March 2012)

◆

 The International Workshop – "アラブ文学との対話Ⅱ 記憶 声 土地 交差するアートワーク" (December 2016)

◆

 International Symposium –" The French Revolution viewed from Asian Perspectives : Historiography of the French Revolution in Japan and Korea "(July 2019)

◆

 International Conference – "The Aesthetic Mechanisms of Ocean Representations in British, American, and Asian Contexts" (August 2019)

◆

 International Symposium – "Understanding Prime Ministerial Leadership in the 21st Century" (November 2019)
Research Fellows and Steering Committee
Director

Kensuke Takayasu, Faculty of Law

Fellows

Mamoru Nagano, Faculty of Economics
Takako Imai, Faculty of Law
Yoko Kawamura, Faculty of Humanities
Masashi Kiyomi, Faculty of Science and Technology

Chief Research Fellow

Hiroshi Komatsu

Post Doctor

To Be Determined

Visiting Research fellows

Muhammad Ansarul Alam(Bangladesh)
Monica Wirz(UK)

Visiting Researcher

Kanto Araki
Shigekazu Ichimura

Administrative Staff

Hiroshi Teranishi
Miyuki Saito
Noriko Nagahashi
Yuri Kozasa